The Life Cycle
Costa Rica to Cape Horn
I left the UK in early December 2016 by freight ship for Cartagena, Colombia, and then explored Costa Rica and Panama, including the fabulous Museum of Biodiversity,  by bus and boat. I'm now underway by bike! Cycling from Cartagena to Cape Horn and following the spine of the Andes (more or less), I'll be exploring biodiversity – what it is, what's happening to it, why it matters and above all, what can and is being done to protect it.
Depending on the final route, I'll be cycling 5000 – 6000 miles, riding passes that will take me over 15,000 feet and travelling through a huge variety of habitats, from deserts to rainforests. As with The Carbon Cycle, I'll be visiting all sorts of relevant projects, places and people en route; and I'll also be seizing the chance for spontaneous chats about biodiversity in truck-stops, campsites and cafes as I go. All adding up, with a bit of luck, to a pretty unusual mix of fabulous, challenging cycling, amazing vistas, random encounters, great stories, lots of punctures and the chance to help tackle one of the most important environmental issues of our time.
View Larger Map
---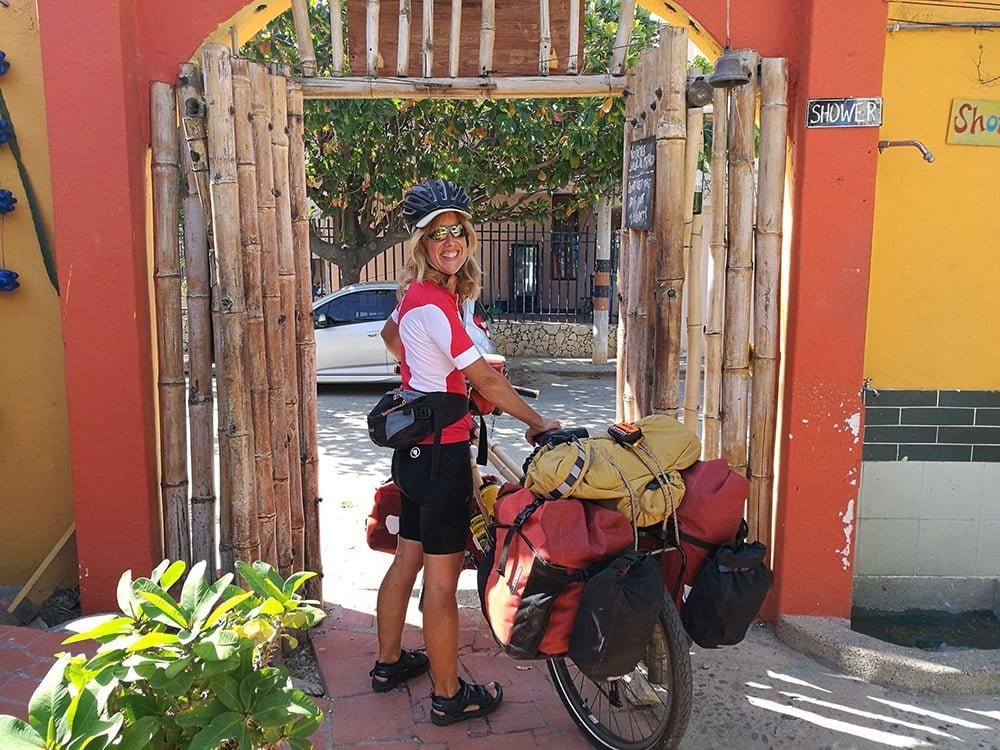 The overall aim is to harness the power of adventure in some of the world's most extraordinary landscapes in order to raise awareness and inspire positive action on biodiversity in the UK, Europe and worldwide via social and other media en route and slide show talks, articles, media and, of course, a bestselling book, when I'm back.
Biodiversity loss and its impact on earth's life support systems is arguably an even greater threat to our survival and well-being – and those of millions of other species – than climate change. [Rockstrom et al] The two issues are of course deeply inter-connected. But I think we hear a lot more about climate change, now, than we do about biodiversity and I'd like to help change that. This is a huge issue. It's about life on earth, and how we affect it, for good or ill. It doesn't get much bigger than that.
---
The Bamboo Bicycle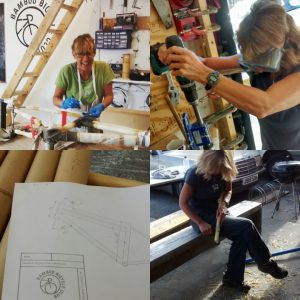 I'll be riding Woody, a bike I built with (a lot of) help from The Bamboo Bicycle Club in London. The bamboo came from the Eden Project in Cornwall, and the joints are made from Yorkshire hemp soaked in 'Super Sap', a European Eco-Resin. We think this is the UK's first home grown bicycle!
---
A short film about the process of building the bike, and the aims of The Life Cycle trip, can be found on You Tube Kate Rawles, thanks to Lizzie Gilson.
---
Press and Media
There has been some great press, including these stories in The Guardian and Lonely Planet News:
Others include:
Plus, regular 'Postcards from The Life Cycle' thanks to the brilliant new cycling mag, Casquette:
---
Approx Itinerary
Dec 4th/5th 2016: Leave home!
Dec 6th: Depart by cargo ship
Dec 19th: Arrive Cartagena, Colombia
Dec 23rd: Depart Cartagena by boat, round the Darien Gap via the San Blas Islands
Dec 28th: Arrive Portobelo, Panama
Dec 28th: Onward travel by land to Costa Rica (public transport)
Dec 29th – Jan 25th, 2017: Explore Costa Rica (public transport)
Jan 25th – 30th: Travel back through Costa Rica and Panama, then round the Darien Gap by boat back to Cartagena.
The cycling starts!
Feb & March: Colombia
April: Ecuador
May – July/August: Peru, hopefully with a detour to Acre, West Brazil
August – Sept: Bolivia
Sept – Dec/Jan 2018 Chile, Argentina, Patagonia.
---
Sponsorship
If you'd like to sponsor an aspect of this trip do please get in touch.
A very big thank you to my existing sponsors:
Endura


Brilliant, world class, hard-wearing bike kit, as worn by Danny MacAskill, Movistar World Tour Team and the Womens Cervelo Bigla World Tour Team. On a sustainability journey of their own.

Ortlieb

Makers of fabulous, waterproof and utterly robust bike panniers. A European company with a strong commitment to sustainability.

Lyon Cycling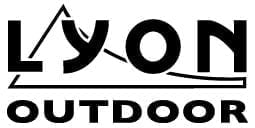 The leading distributor of quality caving, climbing, mountaineering and general outdoor equipment to outdoor retailers throughout the UK and Ireland. I am proud to be a Lyon Cycling Ambassador!

DC Cycles


My absolutely brilliant, always-ready-to-help, life-saving local bike shop! With a great range of bikes & kit you can find them at Union Place.

Sally May Consulting


Many thanks to Sally May Consulting for help and advice with the all important communications and outreach aspects of The Life Cycle.

Harriet and Neil Pike

Very big thanks to Harriet and Neil Pike for endless, wise and excellent advice on all things bike and South America-related. Plus the fabulous photo! For two great handbooks/guidebooks, you can't beat:
Adventure Cycle-Touring Handbook
Peru's Cordilleras Blanca and Huayash; The Hiking and Biking Guide
Heart of the Lakes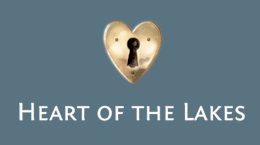 Heart of the Lakes offers hundreds of beautiful, hand-picked, quality cottages in the Lake District. Many thanks for your support – both financial and in terms of wonderful enthusiasm for The Life Cycle project

Small World Consulting
A sustainability consultancy focused especially on climate change. Small World Consulting develop and communicate multi-disciplinary understanding of the essential issues and help organisations of every size and type understand what they can do. Small World are working with me to figure out the carbon footprint of my trip, the bike and where the big potential carbon-reduction wins will be – the cargo-ship crossing and, especially, what I eat!

I am proud to be an IBEX EARTH biodiversity ambassador